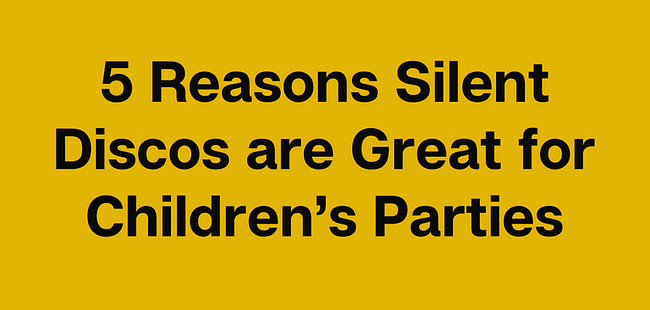 When it comes to planning a children's party, there's a lot of choice nowadays. But it can be difficult to find an option that's practical, suits everyone's tastes and, most importantly, is affordable. Luckily, silent discos tick all of those boxes! Read on to find out our top 5 reasons to hire a silent disco for your next children's birthday party.
1- You can host your party anywhere
Many venues impose restrictions on amplified music so it can be difficult to find somewhere to host a party. With silent discos, that's not an issue because the event can go ahead with minimal noise which opens up many more venue options. As well as this, easy equipment set-up means that the party can take place almost anywhere: your garden, the local park or even the beach!
2- Everyone's tastes can be catered for
Children can be choosy when it comes to music but with 3 simultaneous channels, silent discos make it much easier to keep everyone happy. If the birthday girl loves Taylor Swift but her best friend is into Billie Eilish, they can still dance together. This is particularly useful with guests of different ages, making it simple to bridge the generational divide!
3- It's great for children with sensory needs
Children with autism and other sensory needs can sometimes struggle when it comes to traditional parties. Loud noises and lots of jumping around can become overwhelming. At a silent disco, it's easier for them to take some time out by turning down or taking off their headphones. If they need a break from the crowd, our headphones have a 100m range so they can pop outside whilst still feeling involved in the party.
4- Adults can get some peace and quiet!
If you've ever felt a little bit worn out after a kid's party, this one's for you! While the little guests party away, you can sit and easily chat with other adults without having to shout. If you do want to get in on the party action though, you can play some grown-up friendly music out loud or even devote one of the three channels to your favourite tunes. Either way, you won't have to listen to Baby Shark on repeat for hours!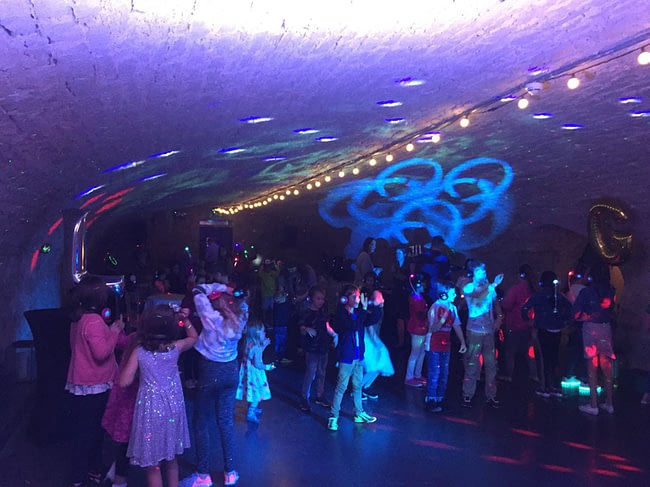 5- Silent discos are affordable
Last but certainly not least: silent discos can be much cheaper than other party options. From just £80, hiring the equipment won't break the bank. Plus, with the flexibility of location, you may well save on venue hire and transport costs too.
Whether you're planning a school disco, family get-together or kids birthday party, hiring a silent disco is a fun, affordable and flexible option. Silent Disco Party UK is one of the country's largest providers and we're proud to offer high-quality equipment that's quick and easy to set up, which can be delivered anywhere in the UK. If you're looking for the full DJ experience, we also offer professional DJ packages to make it an event to remember. To get a quote for your next party, just get in touch.