Silent Disco Hire Newcastle
headphone rental packages from £95
Newcastle Silent Disco Hire at Affordable Prices
Host your own silent disco. All the equipment you need in a box including headsets, transmitters and cables, delivered anywhere in Newcastle and throughout the UK.
​We hire the best silent party headphones with exceptional sound quality. The headsets have LED lights which flash to the beat and glow in red, green or blue, depending on what channel you are listening to.
Play 3 channels of music by connecting your own audio devices, including mobile phones, laptops and silent DJ equipment.
Book a fantastic equipment hire package. It is guaranteed fun for guests of all ages and can be used for a variety of silent disco events in Newcastle  including club nights, birthday parties, weddings, schools, and parties at home.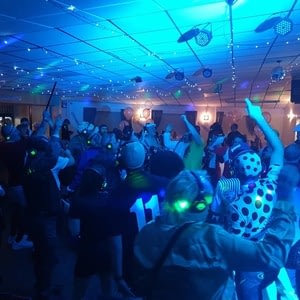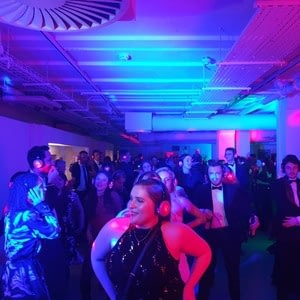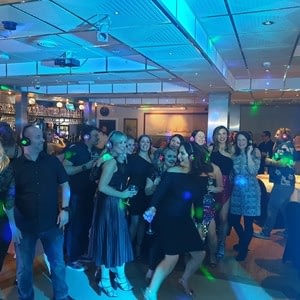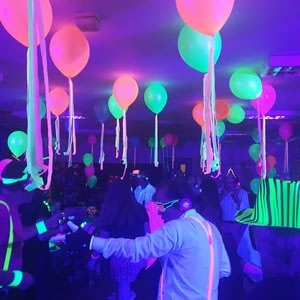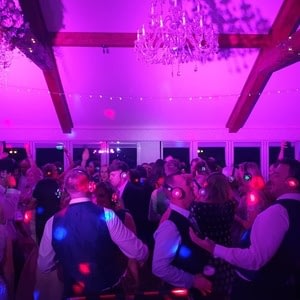 3 Channel Silent Headphone Hire from £95
Silent Disco Hire for Parties, Weddings & Events Newcastle
Why our silent disco headphones rock!
Newcastle Silent Disco Equipment Hire
Reviews from our happy customers
Easy to book the silent disco hire, receive the headphones and return them. Silent discos for schools are fabulous fun for all the children and teachers alike!
Absolutely smashed my 21st! Thank you so much. Everyone loved the silent disco! Had ages 18-80 and there was something for everyone.